Manage Absenteeism. Reduce Operational and Financial Losses.
Synerion's Absence Management system enables supervisors and department heads to plan and manage the absence of their team members in a way that balances employee requests and their eligibility for time-off with the organization's operational needs.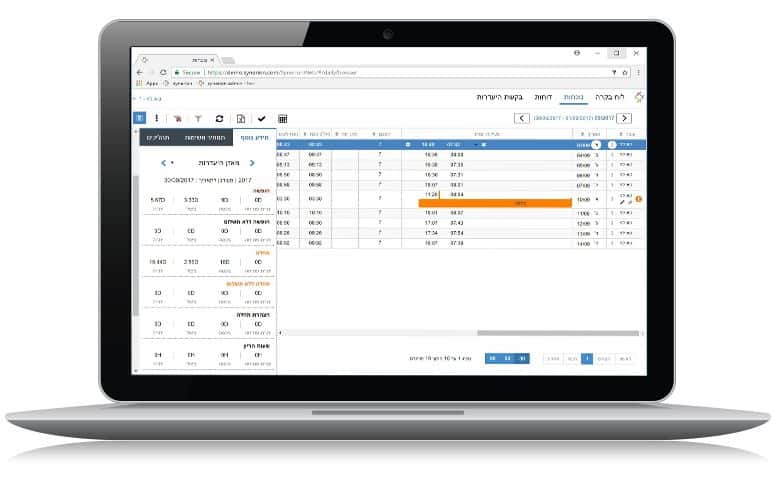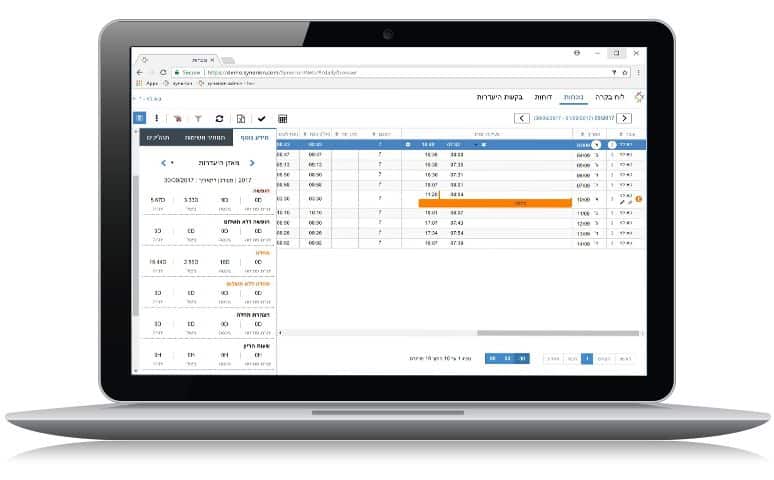 Smart Absence Management to Reduce Organization's Exposures to Risks
Planning absences based on the organization's operational needs to prevent understaffing or last minute surprises
Minimizing direct and indirect operational and financial losses caused by absences – loss of income due to failure to meet targets, or additional expenses for covering overtime, or hiring temporary workers to replace absent employees
Protecting employees' rights and ensuring compliance with labor laws as well as company's policy
Effective communication between employees and managers regarding absence requests and their approval or rejection based on employee's absence balance and on the organization's operational needs
Identifying absence patterns (such as on Thursdays and Sundays) and uncovering problematic attendance trends that may indicate decline in motivation.
Comprehensive View for Absence Management
A comprehensive view enabling managers to approve or reject requests based on the organization's needs, the employees' areas of expertise, their available balances, company policies, and other considerations
Dynamic alerts on negative balances as well as alert of possible breach of the minimum required level of coverage (understaffing)
Detailed views based on periods, types of absences (planned/actual/ combination of planned and actual), effect of approved absences on the number of employees required in a department/group (coverage report), including  indication of workforce shortage and other data
Support of multiple calendars on the Absence Request screen, for international organizations or organizations that manage multiple religious calendars
Full integration with Synerion Time and Attendance system
Transfer of absence data to the payroll system.