Access control software systems monitor doors, passageways, parking lots, warehouses, and other areas you want to secure. The systems allow entry of authorized personnel only, and document entries and exits, as well as attempts of unauthorized entry.
Ability to control up to 10,000 doors
Support for smart cards
Control of a range of access controllers, including AC -425, AC -225, AC -215
AC-825IP controllers, including Vitrax and Audio systems, integrated with AxTrax access control software, enable controller and computer recording, and "pop-up pictures" viewing in the access control system
Advanced technology: .Net programming language, SQL database, Windows 7, 32/64 bit operating system, Server 2012
Client-server architecture allows access from various terminals on the LAN – up to 30 Client stations
Option to define popup windows to alert in cases of exceptional events at every station
 The system continues to operate as a service even after server log-off
 Visitor module for approval/restriction of visitor entry on defined days/hours/dates, including the generation of reports
"Safe Procedure" – mandatory entry of two individuals
Control module for parking lots
Card and code combination for maximum security of safe boxes, etc.
Control of a variety of secure proximity readers: Tammuz, HID, and and EV1, EV2 DESFIRE
Ability to import data from previous systems at the time of installation
Automatic detection of controllers at the time of installation
Real-time display of events on the screen
Display of unauthorized entry attempts
Automatic generation of event reports
Report Generator
Graphic map displays the opening of doors in real time and alerts about door tampering to identify security breaches.
Access Control Systems by Rosslare
AxtraxNG Access Control System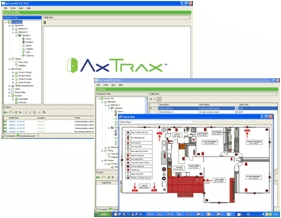 30,000-100,000 access rights
Up to 8888 doors
Modular and scalable
Reports generator
Vitrax Access Control System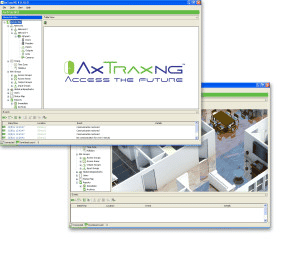 Video software that can be integrated with cameras and a shared database
By clicking on the event, you can see a snapshots from the Access control systems