Bluetooth and NFC (Near-Field communication) readers are sets of communication protocols for wireless communication between two nearby electronic devices.
Rosslare has a variety of proximity readers which, in addition to reading a card, chip and / or personal code, allow both NFC and Bluetooth to be read in the app on the smartphone using a unique value of the telephone device (not the line number).
The app can be downloaded from the app store free of charge (for Android and iPhone) for use on most smartphones.
Bluetooth communication readers allow reception in the range of 2 to 12 meters (without cloud communication).
The Bluetooth code can be set in two configurations: from a desktop or mobile device, sending it directly to the system operator's email.
Readers can be blocked with a personal code to allow access to a technician only.
The software can be configured for each licensee, up to 16 different options for different devices, simultaneously, such as: Car number LPR, chip, card, personal code, Bluetooth, NFC, fingerprint, face recognition, and more.
Combinations of up to three options can be set, to allow entry at special hours such as night hours, holidays and weekends.
AY-K35BT Multi Technologies Reader
EM125KHz Proximity Card Reader.

MHz card reader MIFARE, MIFARE SECTOR, DESFIRE Ev1.
HID Iclass proximity card reader, ProxPoint.
Operates in ISO1443A, ISO14443B, ISO15693, ISO18092, NFC, BLE standards
Card Reader: Police, Soldiers, Rav-Kav, SONY
NFC, Bluetooth reader including app from smartphone.
Reading a Bluetooth number in the range of up to 12 meters (suitable for checkpoints).
Runs in formats: Wiegand 26,32,34,40,56,64 including Reverse.
Works on OSDP or Wiegand media.
Option to set SECTORE to secure proximity cards.
Enables the adjustment of the BUZZER intensity, the lighting intensity.
Burning Firmwear Software version from the cellphone.
IP-67 outdoor reader
Anti-vandal IK08.
Antibacterial coating.
AY-H6x55BT
MIFARE smartcards reader and NFC PIN reader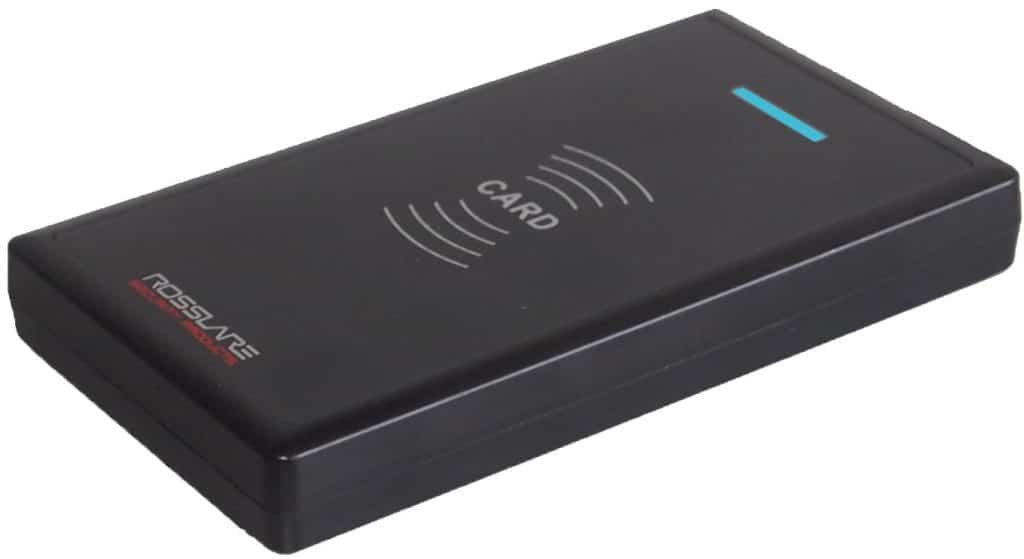 DR-U955BT
Proximity cards + NFC + Bluetooth desktop reader