In recent years there has been an increase in the demand for public services.  To meet this growing need, the government and public sector have had to become result-oriented, while at the same time maintaining a high degree of service orientation and efficiency.
Contrary to popular belief, according to which the public sector has difficulty recruiting talented young workers, international surveys indicate that the condition for recruitment and retention of such workers is setting a career path and professional development. Synerion's solutions enable you to manage and maximize human resource capabilities within your organization.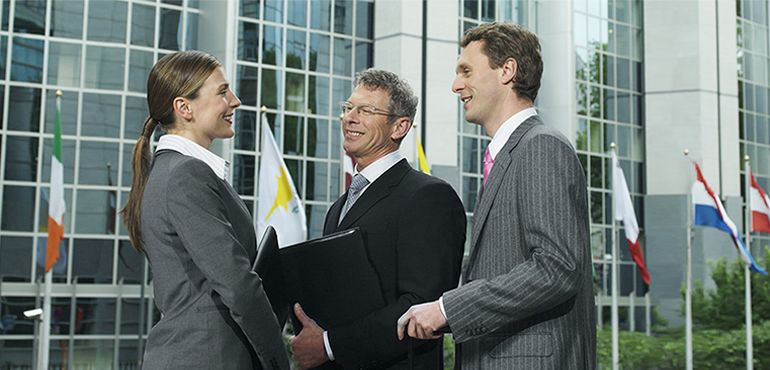 Building the Future in the Public Sector
Despite the relative job stability provided by the government and public sector, competition with the private sector for new and young talent acquisition is not easy and requires proactive HR management.  To attract and retain high-quality workers, government and public organizations must demonstrate more flexibility in their work patterns, and offer their talented employees a mobility and promotion track that combines the ambitions of the worker with the needs of the organization, in order to promise the possibility of future opportunities.
With Synerion's HR Management solutions you can identify employees with the highest and most significant contribution to the achievement of the company's objectives, create a career path, development and retention track for them, and prepare successors for the future of the organization.
The large number of employment agreements in the public sector, extensive regulations, vast dealings with workers' committees, the tenders and open positions available only to employees within the organization, make it difficult to effectively manage the workforce. 
Synerion WFM solutions enable the processing of a vast amount of 
attendance
/ 
absence
 and overtime data 
according to labor laws
, as well as individual and collective agreements, and its transfer to 
payroll
 and other systems within the organization. Automatic processing prevents duplicate data entry and calculation errors and saves valuable time.
With Synerion's recruitment solution you can sort a large number of resumes and identify the candidates most suitable to meet the job requirements, whether from your employee pool or new candidates, thus considerably shorten the time-to-hire.
Main Benefits of Synerion's Solutions for the Public Sector
Savings in operating costs through automated processes, decrease in overtime, and accurate payroll calculations
Reduced risk due to non-compliance with labor laws and individual and collective employment agreements
Management and control of absences and tardiness, as well as availability, efficiency, and labor cost
Identification of the most suitable candidates to meet job requirements and reduction in time-to-hire and recruitment costs
Establishment of a career path for the recruitment, development and retention of talented employees that can compete with the private sector.
Key Features of Synerion's Solutions for the Public Sector
Business process automation for collecting and processing workforce data for payroll preparation
Labor costing and work hour analysis in line with scheduling
Management of a variety of employment agreements – global, shifts, flexi time, and others –  and their adaptation to regulatory requirements and agreements within the sector
Employee and manager self-service, based on authorizations, that enables real-time viewing and updating of information and improves communication regarding absence requests and shift management
Central control panel (dashboard), alerts and notifications, as well as analytics capabilities, allow trend analysis and the flagging of issues that require immediate and long term attention
Learning and training planning  for veteran and new employees
Performance management tool to identify the most talented and best performing employees