In recent years, the domain of financial services (banking, investment houses, insurance companies, and accounting firms) has moved toward consolidation of services. Increased competition has required the hiring of more skilled employees specializing in a variety of fields, deployed at different sites and at times even in other countries.
Synerion solutions make it possible to achieve the necessary balance between maintaining a high-quality, skilled, and often expensive workforce, and the need to control and even reduce labor costs without affecting the quality of customer service. With our solutions you can manage and maximize the capabilities of your human resource in order to create a competitive advantage.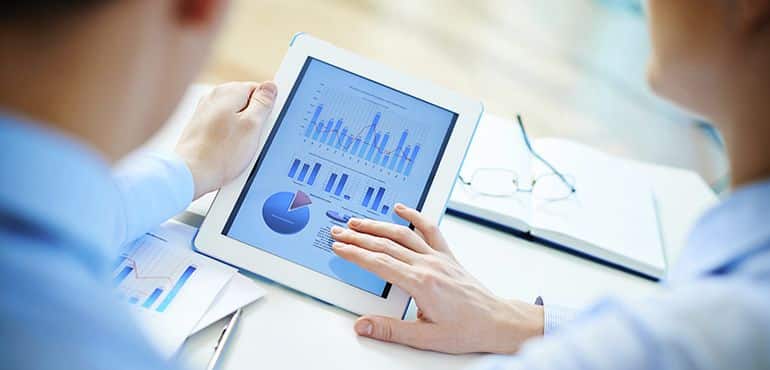 Winning the Talent Competition
People make the difference. It is important therefore that you identify the people that contribute the most to the organization – those that think "strategy" and have profound  business knowledge that help identify opportunities and threats – those who support the growth of the organization over time.
With Synerion's systems you can evaluate employees' performance and capabilities and identify those with the highest impact. Our systems help you plan their careers and their professional development within the organization so as to retain them over time and to prepare the "successors" for future challenges.
With our solutions you can identify the candidates most suitable to meet the requirements of an open position, either from within the company or by recruiting new employees, in a way that will shorten processes and reduce costs.
Improving profitability indices
Synerion solutions for financial institutions ensure transparency of work hours invested in tasks/projects and related costs, including monitoring of planned versus actual, which allows taking corrective action when needed.
Automation of business processes includes the collection and accurate processing of actual working hours, to ensure that customer billing is based on reliable calculations of hours, and the preparation of payroll data. Synerion solutions allow management to control labor costs and achieve the profitability targets of the organization.
Main Benefits of Synerion's Solutions for Finance Services
Meeting  budget – accurate pay for actual working hours
Reduction of risks by ensuring compliance with labor laws, regulations and employee agreements
Labor costing and analysis of planned vs. actual of every project, to improve profitability indices
Reduction of administration and paperwork through process automation
Reduction in cost and time-to-hire of employees, ensuring the best match between job requirements and the candidate's capabilities
Identification and retention of talented employees by means of compensation and career planning within the organization.
Key Features of Synerion's Solutions for Finance Sector
Simultaneous management and calculation of several tasks and proportional assignment of work hours
Real-time alerts concerning discrepancies between plan and actual
Solution for strict data security limitations
Automation of business processes, from recruitment to attendance/absences management, including payroll processing
Employee and manager self-service, based on authorizations, that enables viewing and updating of information in real time and improve communication regarding issues such as absence requests
Central control panel (dashboard), alerts and notifications, as well as analytics capabilities, allow trend analysis and the flagging of issues that require immediate and long term attention
Learning and training planning  for veteran and new employees
Performance management  tools to identify the most talented and best performing employees