Control Attendance, Absences and Tasks Performed
The Synerion WFM Express system for managing employee time and attendance is the "plug and play" version designed for small to medium sized companies.
It provides a comprehensive and accurate view of the work hours that the company utilizes and pays for, in order to help manage the organization smoothly and profitably.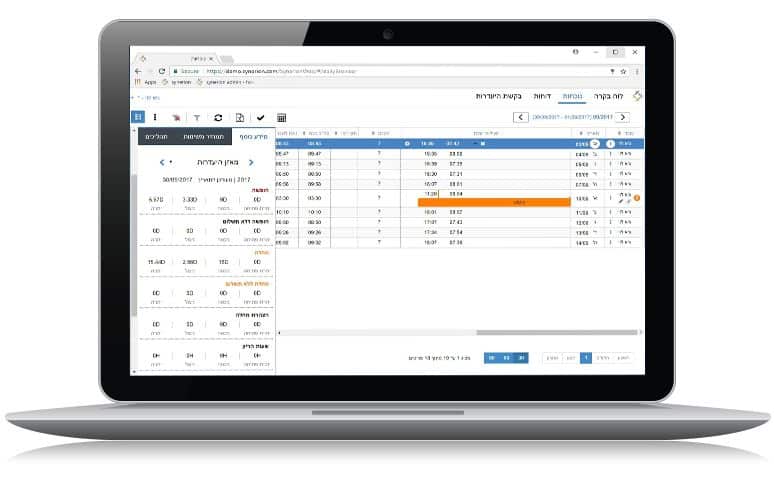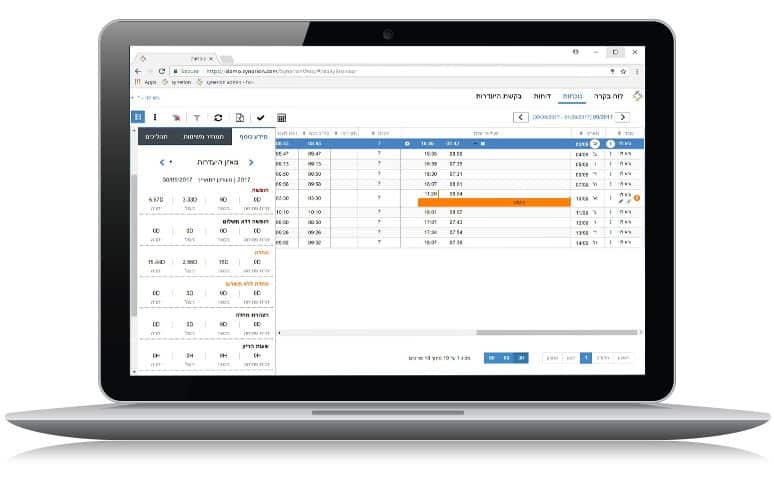 Synerion WFM Express enables automation of essential processes, such as collecting and analyzing work hours, overtime, absences due to sick leave and vacation usage, according to the specific requirements of your company, and in compliance with your various employment agreements. The system thus prevents overpayments and allows for accurate compensation and significant savings.
The system provides all the required reports on time spent on a task / project, which are certified for reporting to the Chief Scientist.
Synerion WFM Express – the Information you Need at the Right Time
Short setup and implementation time – smooth and quick system launch and work start
System certified by the Chief Scientist to report on hours spent on the task / project, including digitally signed reports 
Cost savings on payroll through accurate calculation of working hours that ensures correct payment by taking into account early arrivals or tardiness, breaks, time off and holidays
Current and historical attendance information that is updated in real-time from a central data source increases data transparency of the workforce, provides analysis capabilities, maximizes employee capabilities and enables fast corrective actions
Support of a variety of employment agreements, including global salary, overtime, part-time, to ensure compliance with legal requirements
Automated business processes reduce the number of errors resulting from manual data entry and improve productivity
Employee and manager self-service to access information regarding attendance, absences and tasks performed, and communicate on such issues as absence requests
Central control panel (dashboard) to highlight issues and trends that require your attention and allow for a timely response 
Proactive alerts and notifications provide control and call your attention to topics that need immediate reaction and update
Reports such as employee and departmental monthly attendance reports, error / exceptions reports and others, provide managers with a transparent view of attendance, absences and tasks performed data
An authorization mechanism for verifying permissions and data security
Compatible with any payroll software and payroll outsourcing, including multiple payroll outsources simultaneously if necessary
HTML5, supported by all browsers
Reduced administrative costs and paperwork.