Sort and Hire Talents.
Measure the Quality of the Hiring Process.

Hiring the best and the right people for your organization has a dramatic, measurable impact on your business performance.
SAP SuccessFactors Recruiting in the cloud, helps you find the best candidates, sort and hire talents, as well as measure the quality of the hiring process.  We provide a comprehensive yet simple solution that offers guidance to everyone, at every step of the way.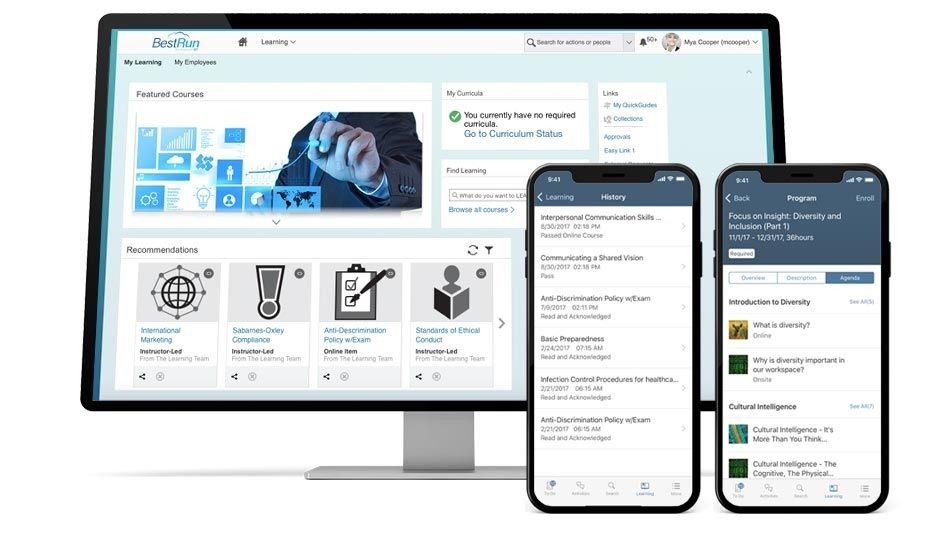 SAP SuccessFactors for a high quality and effective recruiting process:
Post jobs and find talents across a variety of recruiting resources, while measuring their effectiveness
Optimized search engine, career site and landing pages to improve your ranking at zero cost for increased candidate flow
Leveraged self-service tools to build the most responsive, adaptive candidate experience, on any device, anywhere, anytime
Use effective marketing practices to engage with active and passive candidates, to shorten your time-to-hire and reduce your cost-per-hire 
Streamlined communication with multiple interfaces  involved in the recruitment process: Human Resources, hiring managers, candidates and placement agencies 
Candidate pool, with data-driven candidate ranking, to promptly identify the best fit for job requirements, and to manage the entire interview process, from scheduling to feedback
Detailed candidate management reports give you the visibility you need to detect the positions that fill up quickly and those that take more time, enabling you to alter your candidate pipelining strategies to achieve better hiring in less time
Improve return on investment and manage the hiring strategy that affects business results.